If you had a car in high school, it was like an open door to freedom. 
You could go wherever you wanted, whenever you wanted. 
Having a car in college may seem like a no-brainer, especially if you are still getting to know the city you are moving to. However, bringing a car to college may not actually be worth the trek. 
While not having a car on campus means you have to find rides when you need to go run errands, it is also cheaper and helps you better manage what food and supplies you already have. Here are four reasons to leave your car at home: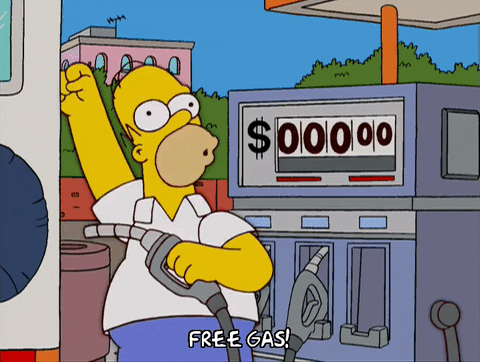 Cars Depreciate; Education Does Not
Common topics of conversation with my friends who have cars are the hassles of paying for car insurance and gas. As a student with no car myself, it is really nice to know I do not have to worry about those things on top of my other expenses. 
If you are responsible for paying for your car, you will quickly realize how expensive it is. Gas and the occasional oil change may not seem too high, but paired with car payments and insurance, a significant part of your paycheck may be sucked up by your car. 
According to the American Automobile Association (AAA), the average American spends a little over $9,000 every year to purchase and operate their car… this is nearly as much as your semesterly bill to attend WSU!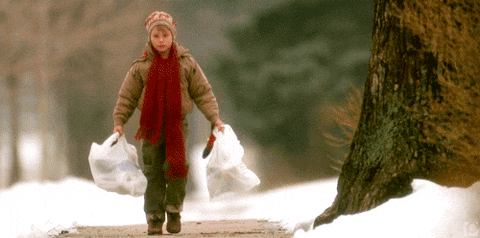 Everything You Need's within Walking Distance
Because the WSU campus is at the heart of Winona, many things are relatively close to one another. From coffee shops to grocery stores to banks and a movie theater, it is often much easier to walk to where you are going rather than driving. 
My house is only two blocks from campus and three blocks away from McDonald's, making it incredibly convenient on days I am craving a McDouble and small fries before class.
Another convenience: whenever a train rolls through town–which is pretty often–walkers have the advantage of walking underground with our tunnels. Car drivers, on the other hand, have to wait anywhere from five to 10 minutes to continue on their way.
The only time walking around gets tough is when it is super cold in winter.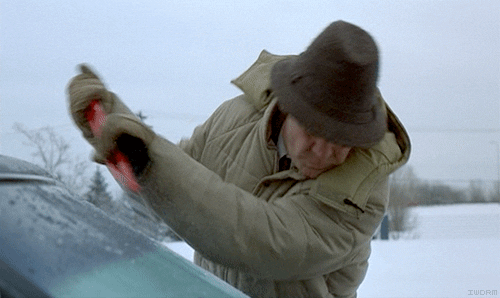 Give Parking & Winter Conditions the Cold Shoulder
Since we are in the middle of winter, students who do not bring cars have a lot more time on their hands. They do not have to:
Trek outside in the cold and shovel or scrape off snow and ice

Remember to move their cars to honor

Alternate Side Parking

, so they do not get ticketed

Purchase a

parking permit

(obviously!)
Another hassle you do not have to worry about is finding a parking spot before class. It may take you anywhere between ten to thirty minutes to park, so it is much easier to just walk to class.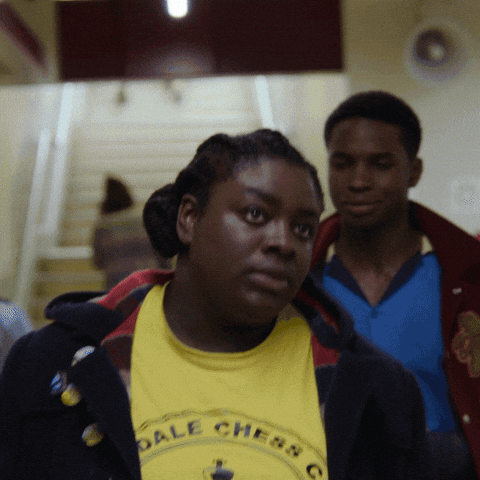 Improve Time Management Skills
The most essential thing I need my car for is getting groceries. Usually, I have friends who know I do not have a car to offer me rides to the store to buy things. However, I try to ask for rides as least as possible. 
Doing so makes me more aware of how I use my utilities and food. I try to use everything until I absolutely need to go to the store and restock. As a girl who cannot cook to save her life, I use meal swipes at the cafeteria every now and then. 
Personally, I haven't gone grocery shopping since the beginning of this semester, and I have been doing just fine.
Students who choose not to bring a car must manage their time. When a student has no car, they have to think ahead about their upcoming walking commute. 
My commute is about 15 minutes to campus now, which is not bad at all. At the beginning of the school year, I lived in a different house. To get to campus from there, I walked 15 minutes to the East Lake Shuttle.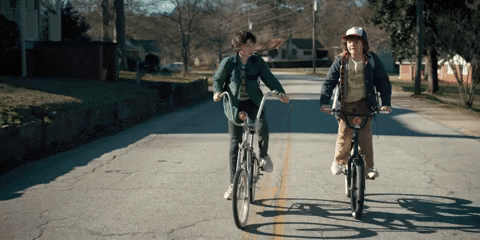 No Car? No Problem. Winona's Got Your Back!
If you choose not to bring a car but find yourself in need of going somewhere, WSU has many transportation options available to help meet your needs when you do not feel like walking.
Call Up a Cab
From commuting to campus to running errands to going on road-trips, there are a handful of cab services that operate in the Winona area, including Lyft, Yellow Cab and Economy Cab.
If you want the cab experience but also want to drive yourself, WSU partnered with Enterprise CarShare to offer students rentable vehicles on campus for affordable hourly and daily rates. The $25 annual fee covers 24/7 vehicle availability; convenient parking spots; and included fuel, as well as physical damage and driver liability protection. 
Rent a Bike
Need to get to your next destination quicker than if you walked? Want to also enjoy the fresh air?
Take advantage of this free "Green" service located at the Student Resource Center in Kryzsko Commons. Make sure you bring your ID, and you will be on your way.
(P.S. There are tons of gorgeous bike paths in Winona to explore if you have some time to kill.)
Ride a Bus
Hop on the free WSU Shuttle Service to bounce between Main Campus, West Campus and East Lake Apartments. For city-wide ventures, ride the Winona Transit bus at no cost.
If you need to get back to campus late at night and you are in the downtown area, head over to one of the several Safe Ride pickup locations. This free service runs from 7pm – 1:30am on Fridays and Saturdays throughout the academic year, and it will stop at all the local college campuses to ensure you get home safe.
Carpool with Classmates
Join and make a post on the Wazoo's List Facebook group for WSU students who are looking to get a ride.
No matter the mode of transportation that speaks to you, always look out for yourself–your safety is our No. 1 priority!
– Everett Hall & Natalie Tyler
The following two tabs change content below.
Guest Blogger
Guest writers are sometimes featured on the WSU Blogs. If you would like to contribute, please submit your post here: https://blogs.winona.edu/submit-a-post/
Latest posts by Guest Blogger (see all)