The long-awaited season of fall is finally upon us and it's a great opportunity to bring some extra pizzazz into your room. No matter the size of your WSU dwelling, make it come alive with the spirit of fall with these five decoration ideas!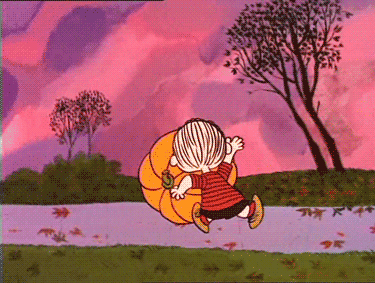 Air Freshener
When some of us think of fall, we instantly smell apples, cinnamon, and even pumpkin; others smell marshmallows, hot chocolate, or cranberries.
Regardless of your favorite scent, use a wallflower plugin (click here for some suggestions) to fill your room with whatever reminds you the most of fall. The best part: it is a super easy decoration that is also campus-friendly!
String Lights
Bring the warmth you may miss from your fireplace back home to life using string lights. Not only are they extremely versatile—you can hang them loosely, tightly, or in a particular shape—but they also come in a variety of colors. If you happen to love Halloween, grab a box of orange lights. If you just cannot decide, pick up a box of multi-colored lights.
The low-commitment installation is yet another perk for the already-busy college student. Get yourself a box of tacks (I used clear ones!) or Command Hooks/Strips and have fun with letting out your inner room designer. Just remember to only use Command Hooks/Strips on brick walls in your dorm room!
Mini Pumpkins
These are just so dang cute, period.
Mini pumpkins can be found at many nearby grocery stores and, of course, pumpkin patches. You can dress up your petite suite with a bare pumpkin on your desk, windowsill, or bookshelf.
If you are feeling a little artsy, you can even paint your pumpkin with a pattern, quote, or full-out nature scene. Show off your WSU spirit with purple and white, or feel free to use other color schemes like red, orange, and yellow to remind you of fall. The possibilities are endless, so have fun!
This is a great way to bond with your roomie(s) or to make a new friend in your residence hall too!
Removable Door Adhesives
Make your room instantly inviting with a few (easily removable!) stickies or clings on your front door. You can find these in many stores. There are usually many different varieties to choose from. Such as, packs of black cats, skeletons, and witch hats—which are great for the ultimate Halloween fan—or packs of pumpkins, cobwebs, and a bucket of apples. Make sure not to cover your peep-hole!
Community Candy Bowl
Regardless of whether you have a room to yourself, or if you happen to live with one or more roomies, getting a bowl and filling it with candy is such a fun way to reminisce the good ol' days of when we were young enough to go trick-or-treating.
Having a community candy bowl is a great way to not only learn about your roomie's favorite Halloween goodie, but can act as a yummy countdown to Halloween (i.e. take one piece of candy every day until the 31st!). Embrace your sweet tooth and prepare for a sugar high!
Fall in love with fall with these fun, WSU campus-friendly decorations. Feel free to give them your own touch of design and, of course, have fun!
The following two tabs change content below.
Hailey Seipel
Hailey is an English: Applied and Professional Writing major with a Mass Communication: Journalism minor who will graduate in 2020. She is from Rosemount, MN, and and her interests include writing, listening to music, hiking, and watching football and basketball.
Latest posts by Hailey Seipel (see all)