It's that's time of the year again when the struggle is real to find a decent Halloween costume on a serious budget and in a short amount of time. If you're like me, you procrastinate your great costume idea until the very last minute.
Lucky for the procrastinators out there, I have created a quick, last minute, low budget DIY costume list. If you're freaking out about your costume for this year, look no further. Here are a few unique DIY ideas you can whip up literally the day of the occasion: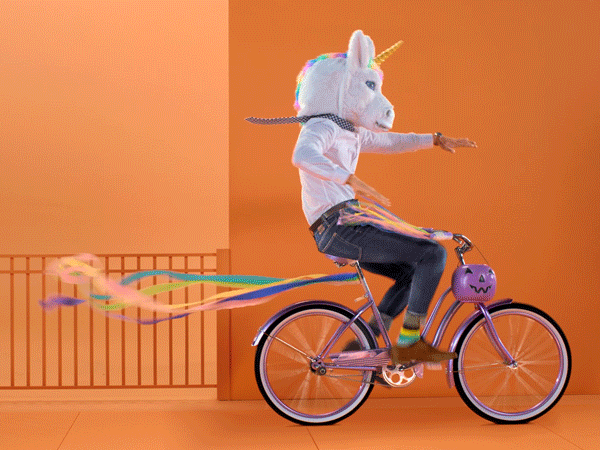 The Unicorn
I got the idea for this costume when I was looking through the costume section at Target and came across a unicorn horn headband for $3.00 as well as a rainbow tail for $2.00. I thought this costume could be super fun and super simple. With some colorful makeup and glitter on your face or body and maybe even a little hair dye, an outfit could be as simple as jeans and a colorful top or a white t-shirt with some glitter added. Who wouldn't want to look like a mystical creature?
The "Party" Animal
Instead of just going as a basic animal such as a cat in all black or a cheetah in brown, add some party hats or a balloon or two and you have the "Party" animal. This one is super easy and affordable since you can still wear your black dress or black leggings and a black t-shirt. All you need to add is a party hat and balloons for around $1 each at the dollar store. This is just a little spin on a super basic costume.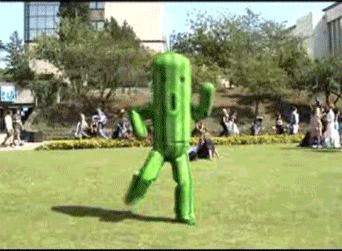 A Cactus
Find a large green t-shirt or sweatshirt, a little bit of pink tool or ribbon for mock flowers and white yarn. Glue the white yarn pieces on to the green top, add some pink tool "flowers" and you are immediately turned into an adorable plant!
Fruit
Find a friend, or go solo, and pick your favorite fruit to turn into a super easy DIY costume. I have done a lot of digging on Pinterest in the past for costume ideas and this one always looks so cute and super easy. A large colored t-shirt, a sharpie drawn design and a DIY headpiece related to your fruit of choice is really all you need. I have seen yellow and pink t-shirts for cheap at places like Walmart or Target.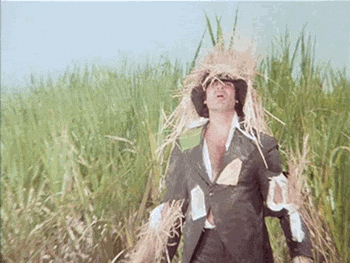 The Scare Crow
For those who get cold easily, like myself, this one is for you! Jeans, a flannel and maybe some overalls or suspenders and you're all set for a pretty cozy night! If you wanted to add face make-up to make the look even more obvious, cheap face paint is available at Walmart. This is probably one of the easiest and cheapest of them all.
Raining Men
I think this is the cleverest costume I have seen yet! All you need are some rain boots, a rain coat, an umbrella, and of course, photo cut outs of a bunch of men to tape to the umbrella top itself! Super cute, fun, and simple. You are bound to get a lot of laughs and smiles in this one, and you can dress as warm as you want!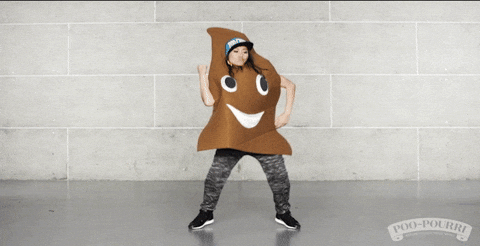 The Emoji
There are so many to choose from! The dancer twins, the girl or guy in the pink shirt, a face, etc. There is really no wrong way to do an emoji!
The Snapchat filter
I have seen the rainbow face and the gold glittered butterfly filter and they were both adorable! A little face paint, a little glitter or intense makeup and you have got it covered. Grab a friend to do it with you!
My go-to stores for DIY, easy costumes that won't break the bank are Walmart, the Target dollar section, Goodwill, the Dollar Store or my own closet, or a friend's. Costumes for Halloween don't have to be elaborate to be super fun and cute. Don't stress about the last-minute costume, at least this list will help you find a costume that is better than this:
The following two tabs change content below.
Cheney Mason
Cheney was the Wellness Blog Manager before she graduated in 2019 with a BA in Public Relations and a minor in Spanish. Cheney is from Stevens Point, WI and her interests include writing, baking, working out, hanging out with friends and traveling.
Latest posts by Cheney Mason (see all)