Stop! Put down your pens and close your wallets before you sign that off-campus lease. It's that time of year again when Winona State students are looking for new places to live for the 2020-2021 school year. Most students think that the residence halls are only for first-year students. In reality, though, WSU offers housing options that are reserved for only upperclassmen (and are much nicer than your average freshman residence hall). These include:
Kirkland Hall, which have the option of two or four bedrooms in each four-person suite and a private toilet room and shower
East Lake Apartments, which are private apartments for two to four people and each apartment has a kitchen, bathroom, living room, laundry units, and two to four bedrooms
Sustainability House, which a single house for 10-11 veteran students who desire to practice and promote sustainable living
I believe that more students should take advantage of living in on-campus housing in their few short years of college. Take it from someone who has personally paid a lot of money in living off campus–there are a lot of benefits to living in the dorms!
1. Living in the res hall comes with a meal plan
Personally, I don't have time to cook off-campus. Most of my meals consist of mac and cheese and sandwiches. Trust me, after two months of sandwiches, it gets old. I miss being able to walk downstairs or across the street to a dining center to grab a meal that actually counts as a real meal. It was also super convenient to grab a to-go box on the way to class or work.
2. Heat, cable & internet included 
It wasn't until I moved off campus when I realized that I was very lucky while I was living in the residence halls. On campus, students can adjust the heat (somewhat) without worrying about the consequences of a heat bill. Another perk is that cable and internet are included in the housing fee. After having to commute to a friend's house to watch the Packer's game or The Ellen DeGeneres Show, I really started to miss access to cable TV on campus.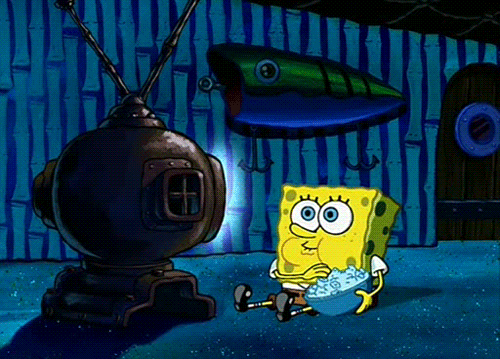 3. No lack-luster landlords
I'm sure everyone has heard horror stories of dealing with landlords. If students live in the residence halls, they don't have to worry about waiting for appliances to be repaired or worry if their heat will turn on in time for the cold Minnesota weather. Not to mention, RAs are students, too, so they can better relate to you than any landlord.

4. No need to buy or bring furniture
Another convenience of living in the residence halls is the luxury of having all your furniture there when it's move-in time. When moving off-campus, students have to lug couches and beds, often up several flights of stairs. On campus, however, there are elevators to help with moving any items that may be difficult to move. Otherwise, everything is pretty much already there for you.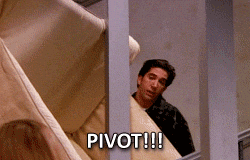 5. Meet new people

One of the reasons freshmen live in the residence halls is so they can branch out and meet new people. I met a lot of my best friends at college just by hanging out in the residence halls and by going to campus-sponsored activities. Just think of how many more friends an upperclassman student could easily make on campus!

6. In-house activities galore
It's easier for students living off-campus to waste so much more time on Netflix and watching TV because oftentimes it's a lot of effort to go out. When you live on campus, though, there is always something to do that's close by.
Not only do students have easy access to pool tables, ping-pong and free music performances right in their building with the new friends they've made who live just down the hall. RAs are always making sure that you have something to do by planning monthly events and socials–this is something off-campus housing can't provide.
So before signing an off campus lease that may end in a headache and a pile of monthly bills, think about the convenience of living in the dorms and look into applying for on-campus housing instead!
– Updated by Hailey Seipel (01/02/2020)
The following two tabs change content below.
Ashley Koeller
Ashley graduated in 2015 with a BS in Elementary Education with an emphasis in early childhood. She is from Onalaska, WI and her interests include singing, playing violin, hangout with friends and family, and going to concerts and sporting events.
Latest posts by Ashley Koeller (see all)