Halloween is almost here! Can you smell the hot apple cider and feel the itchy polyester fabric of a secondhand costume? I'm a sucker for the classic costumes like Where's Waldo and Rosie the Riveter, but I can appreciate the creativity of costumes that go beyond expectations.
This year has unveiled a host of equally terrifying and hilarious costumes ideas for individuals, couples, and groups. Here are my predictions for the 15 most popular Halloween costumes of 2017:
*SPOILER WARNING* Rick & Morty and Game of Thrones spoilers ahead!
HORROR 
Pennywise the Dancing Clown from Stephen King's It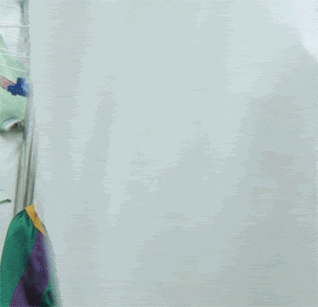 What you need: All you need for this costume is an old-timey clown outfit, an orange wig, face paint, and Pennywise's signature red balloon.
About Pennywise the Dancing Clown: Bill Skarsgaard's haunting portrayal of Pennywise the Dancing Clown in this remake of a 1986 horror film has left audiences wanting more (I for one am patiently awaiting his return in It: Chapter Two in 2019). Pennywise is the main form taken by "It," a sinister being with the ability to transform into anyone's worst fear in order to make its victims more enjoyable to eat.
Nun Demon (Valak) from The Conjuring series
What you need: For this costume, you'll need a nun costume and a LOT of face paint.
About Valak: Valak, a demon that presents as a nun to taunt her devout victims, first appeared in The Conjuring 2 as the main antagonist hoping to lure demonologist Ed Warren and his medium wife Lorraine to their deaths. The demon also had a small cameo in Annabelle: Creation assisting in the possession of young orphan Janice by another demon, and will return in the spin-off The Nun in 2019.
Stranger Things characters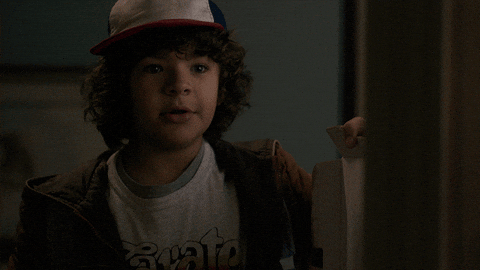 What you need: For this costume, all you need is an array of 80s clothes and paraphernalia, along with some kind of makeshift weapon for fighting monsters from the Upside Down.
About the characters: Season 2 of everyone's favorite horror thriller series, Stranger Things, comes out this Friday and things aren't looking too great in Hawkins, Indiana as creatures from the Upside Down creep into town again. Last year's Halloween was flooded with blonde wig-clad Elevens and bright-eyed, phone-clutching Joyce Byers. This year, expect to see more of Steve's amazing hair and his baseball bat full of nails.
TELEVISION
Abbi and Ilana from Broad City
What you need: For a classic Abbi look, all you need is a beanie, a plain white t-shirt, a fall coat, some jeans, a simple necklace, and long brown hair. For a classic Ilana look (which might be more time and money-consuming), you'll need some patterned leggings, a colorful, strappy bra, a see-through graphic tee, a fanny pack, and some really curly hair.
About Abbi & Ilana: Broad City just began its fourth season this past September and hilarity has already ensued. Memorable moments from last season include Abbi's painkiller bender with her come-to-life stuffed animal Bingo Bronson and Ilana painting her stomach red to hide the fact that she wore a dog sweatshirt. This season has also brought some costume-worthy moments with Abbi and Ilana's magical, animated mushroom trip and the hypothetical worst day ever where Abbi and Ilana never met (including Abbi getting her ponytail cut off and Ilana getting kicked out of her apartment).
The Belchers from Bob's Burgers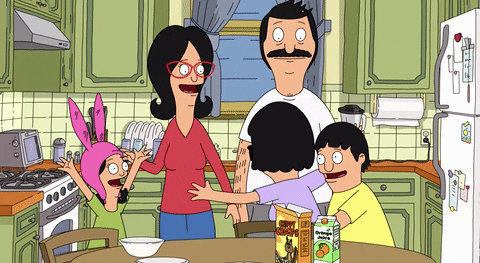 What you need: If you're a Belcher-loving group looking for a costume, all you'll need is a collection of solid color pieces of clothing complete with a couple ketchup stains and the faint smell of burgers.
About The Belchers: Bob's Burgers opened their 8th season this fall with an entirely fan-illustrated episode that was equal parts hilarious and beautiful. Each member of the eclectic Belcher family plays an important role in keeping the family burger restaurant afloat—including Linda's incessant singing, Louise's troublemaking, and Tina's fascination with butts.
Pickle Rick and Evil Morty from Rick and Morty
What you need: For a simple Pickle Rick, you just need an entire outfit of green and for Evil Morty, you just need a yellow t-shirt, jeans, and an eyepatch.
About Rick & Morty: After a 2 and a half year hiatus, Rick and Morty season 3 returned (ironically and appropriately) on April Fool's Day this year, though the rest of the episodes premiered in July. Two of this season's favorite characters were Pickle Rick (where Rick literally just turned himself into a pickle) and Evil Morty—an alternate version of Morty hell-bent on destroying all Ricks in the universe who first appeared in season 1 and returns in the season 3 finale, rising to power.
FILM
Star Wars characters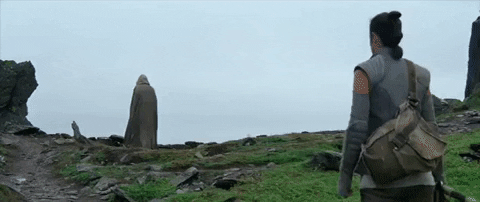 What you need: These costumes can be quite involved, so pursue at your own risk.
About the characters: Even though Star Wars: The Last Jedi doesn't come out until December, it's not too early to try out your midnight premiere costume on Halloween. Some of this year's most popular characters will obviously include aspiring Jedi Rey and her teacher Luke Skywalker (who is looking a little more like Obi-Wan these days). Other popular costumes might include bromantic partners Finn and Poe, as well as conflicted sith lord Kylo Ren (also known as Ben Solo).
Game of Thrones characters
What you need: Again, these costumes can be quite involved, but within enough regal silk and rugged leather, you might end up winning best dressed at your local costume contest.
About the characters: So much happened on Game of Thrones this summer. So much. Again, if you haven't seen the most recent season, scroll past! Some popular costumes this year will definitely include Westeros' new power couple Jon Snow and Daenerys Targaryen (even though they're not too distantly related). Another sad, yet awesome costume might include the Night King and the recently indoctrinated Viserion, who helped the white walkers and their army of the undead break down the Wall and cross into Westeros.
Justice League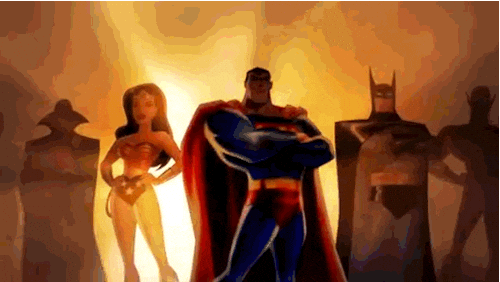 What you need: If you don't have the money or patience to look as awesome as the real thing, Target almost always has superhero onesies that are easy on your wallet and insanely comfortable.
About the Justice League: Do you and your squad have a penchant for saving the world? Look no further for costume ideas this year. After the critical acclaim of Wonder Woman, and the ambivalent response to Batman v. Superman, the Justice League are becoming America's favorite crime-fighting team. Gal Gadot's portrayal of Diana of Themyscira, alongside resident hunk Chris Pine, was a refreshing addition to the world of female superheroes, reviving the feminist power of Wonder Woman.
10. Baby and Debora from Baby Driver
What you need: For Debora, all you need is a cute jean jacket, a classic 50s diner waitress dress, a pair of combat boots, and a tight, high bun. For Baby, all you need is a pair of jeans, a white t-shirt, a simple hoodie, some cool sunglasses, and a pair of headphones.
About Baby Driver: Baby and Debora are my favorite couple from this summer's collection of movies. The star-crossed lovers quickly get close when Baby's secret career as a getaway driver for a shady mob boss overflows into his personal life. Baby Driver ended up being a surprising crowd favorite from popular director Edgar Wright.
While all of these costumes are fantastic choices, I'm going with a simple Rosie the Riveter costume by wearing some jeans, a jean t-shirt, red lipstick, and a red polka dot headband.
As you prepare for Halloween, be careful that your costume is not insensitive. Whatever you decide to wear this year, make sure you stay clear of any dangers like zombies, ghouls, and frostbite. Have a fun, safe time and Happy Halloween everybody!
The following two tabs change content below.
ovolkmanjohns15
Graduating in 2019, Liv is a Communication Studies major and Applied & Professional Writing minor. She is from Minneapolis, MN and loves games of all kinds-- video games, yard games, board games-- and watching Netflix.
Latest posts by ovolkmanjohns15 (see all)