Gobble gobble, it's turkey season, Warriors!
Thanksgiving Break is fast approaching for us at Winona State. Thanksgiving is always fun to celebrate and it can be even better when you're surrounded by your closest friends.
From my own personal experience, celebrating Thanksgiving with pals is a great way to get together for the holiday when you're unable to go home.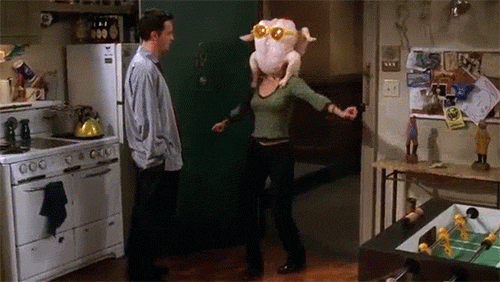 We understand that not every Warrior has the option of returning home, so if you're staying here in Winona over break, there are multiple ways you can still celebrate Thanksgiving. 
Don't feel like cooking? Meet up with your friends at a local restaurant and chow down on steaming food and scrumptious desserts galore!
Here are a few local events you can grab Thanksgiving dinners at:
1.  Free Community Thanksgiving Dinner at East Recreation Center
Winona Park & Recreation is hosting this special Thanksgiving dinner Tuesday, Nov. 26 at 4:30 p.m. This event is made possible by the City of Winona, staff members from the East Recreation Center, as well as countless community volunteers and donors. No need to register—just show up ready to fill your belly!
2.  Thanksgiving Dinner at St. Martins Lutheran Church
This free event will be hosted by St. Martin's Lutheran Church Thursday, Nov. 28 from noon to 2 p.m. The main course, drinks and table service will all be provided, so you just need to bring is yourself and a tasty dish to share. (P.S. Make sure to sign up ahead of time by giving the church office a call at 507.452.6928.)
If you'd prefer to celebrate Thanksgiving either in your residence hall or off-campus housing, here are some ideas to make your holiday memorable:
1.  Make a cute dinner presentation
Setting up for Thanksgiving should be fun, rather than a chore. Snoop around the aisles of Target, Walmart or Goodwill for unique tablecloths and other décor with a consistent color scheme. Then lay it all out on a table for your dinner with nice plates to bring out your holiday meal.
2.  Shop smart 
I was recommended that Trader's Joes has a great selection of food for a fair price. However, in Winona, I'd suggest either Target or Walmart. There are many holiday dishes to make other than turkey that are affordable even for college students:
Cornbread stuffing

Mashed potatoes and gravy

Glazed carrots

Ham

Salad
3.  Dress to impress or plan a fun theme
Dressing up can make Thanksgiving not only more meaningful, but also you look good and feel good. In addition, when picture time comes (whether it's before or after your big meal), you'll feel much more prepared to strike a pose.
I personally love dressing up in some kind of sweater-weather attire and calling it a go. However, maybe your group of friends want an overall theme for their dinner. For example, if your friends don't want to dress up to the nines, tell them to come in their pajamas and bring blankets or fun sleepwear to go with it. If your friends are sport-lovers, then plan a jersey-theme!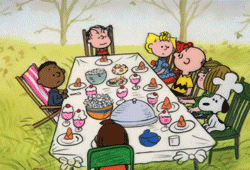 FYI:  On-campus dining centers will have different hours this week, so keep these changes in mind.
Just because you're unable to go home for Thanksgiving doesn't mean you shouldn't celebrate. Happy Holidays, Warriors—enjoy all that yummy turkey and stuffing!
– Natalie Tyler '21
The following two tabs change content below.
Guest Blogger
Guest writers are sometimes featured on the WSU Blogs. If you would like to contribute, please submit your post here: https://blogs.winona.edu/submit-a-post/
Latest posts by Guest Blogger (see all)