Grab your ID cards, readers, because by the end of this blog you're going to know the best place to cash in those weekly meals!
Last week, I reviewed the Jack Kane Dining Center, and today we'll settle the score once and for all.
Without further delay, let's start grading our final contender: Lourdes Cafeteria.
Availability
I'm not afraid to come out and say that one of the biggest issues on West Campus is the lack of refilling during breakfast, lunch and dinner hours. Due to West's significantly smaller traffic, the containers of lettuce, plates of cookies and bagel holder are not replenished nearly as fast as they are on Main campus. During my recon, some foods weren't replenished at all.
West Campus also marginalizes the availability of breakfast sandwiches and deli sandwiches. Instead of having two separate stations like on Main, the breakfast sandwiches and deli sandwiches are made in the same location. Cream cheese is another item that isn't readily available. Students have to wait in the grill line and ask for cream cheese. This can be very frustrating if you're just swinging in to grab a bagel for lunch or dinner because you end up waiting in a pretty long line for just a package of cream cheese.
Lourdes Cafeteria, however, does offer pizza and ice cream stations where students serve themselves as opposed to Main Campus, where both pizza and ice cream is dished out by an employee (which leads to long wait times). In fact, wait times on West are significantly shorter than those on Main Campus.
Variety
West Campus also suffers in the variety category. You might think that the lack of availability of certain foods is because there are so many offerings that the workers just can't get to refilling them all. But this is not the case.
On West, the variety is limited. Condiments are sparse, the potato bar is non-existent and you will never get to make your own waffles. That being said, it's easy to see that the lack of variety is also due to the low traffic. There's no reason to prepare an extreme amount of food when less than a quarter of the campus will be eating there regularly.
Quality
You know what? I'm totally okay dealing with the downsides of low traffic, because the food quality in Lourdes Cafeteria is top-notch. As I mentioned this in my last post, I dedicated a week of meals to each dining center in order to make sure the comparison was fair. It's very clear that the people at West Campus put a lot of thought into what they're preparing. Pizza has a perfect cheese-to-sauce ratio, the quesadillas are grilled to a perfect crispy golden color, and the sandwiches are piled higher than hair in the '80s. Eating on West Campus is a great time.
Again, it comes back to low traffic. Lourdes Cafe has a higher quality product than the Jack Kane Dining Center because Lourdes has a smaller population to feed and, therefore, can put more time into the food that they are preparing. Not to mention that the lines on Main Campus can be very intimidating for anyone preparing food. It's their job to get you fed and back to your life. They're trying to do just that, and the quality of your sandwich may suffer a little bit because of it.
Once again, the food isn't necessarily better on West Campus, just the prep which makes the overall experience of eating there more positive.
The Verdict
In conclusion, West has top-tier quality food, limited selection and occasionally low availability on certain items.
Overall, I'd give Lourdes Cafeteria a 4 out of 5 stars. The food is just that good.
With that said, it's official: West Campus has beaten Main Campus by a one very close point!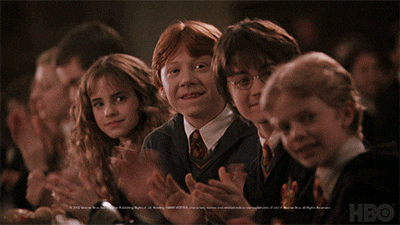 Cafeteria debate aside, we should all take a moment to thank the Chartwells employees who ensure that we have three meals a day, every day. Visit Chartwells' website to leave nice comments, learn more about the sack lunch program, contact staff about food allergies, make suggestions and find out what's on the menu every day for the rest of the year!
Thanks for joining me, readers! Hopefully now we can all stop bickering about food and get back to what really matters–the insane amounts of test prep coming up.
– Updated by Hailey Seipel (07/22/2019)
The following two tabs change content below.
Hannah Carmack
Hannah attended WSU as an English major and Women Gender & Sexuality Studies minor before transferring to another institution closer to her hometown of Roscoe, IL. When not devoting time to her education, Hannah is often writing, reading, playing video games or cooking.
Latest posts by Hannah Carmack (see all)