At some point during your college experience here at WSU you are going to stay the summer. This may be for work, summer classes, or solely because you are already paying rent so why not live in that house.
This summer, I ended up being one of those people. There was really no reason for me to drive all the way back home to Connecticut when I was paying for a house here. So, I got a second job, adopted a kitten and moved into my new home.
To be honest, summer here is actually pretty great! Here's a list of different ways to have fun during your summer in Winona:
1. Festivals
With lots of music festivals happening close by and even in Winona, there is always an opportunity to listen to some tunes. The Great River Shakespeare Festival's Concerts on the Green and the Beethoven Festival are two that take place right here in town. The Great River Shakespeare Festival also hosts Concerts on the Green which is free to everyone—great for when family visits.
This event takes place every Saturday and is a great place to get some locally grown, fresh produce. Meet up with some friends that are also staying and make an afternoon out of it. Winona's Farmer's Market is located downtown in the recently renovated Levee Park.
At the Lake Lodge, you can pay an annual membership fee of $20 to use their facility all year long. Paddle boarding, canoeing and kayaking are available all summer. Grab some friends or have them come down for the weekend, and have some fun on the lakes.
Wi-Fi is available to all WSU students on East Lake (the bigger lake where Lake Lodge is located) around the side closest to campus. It even reaches out on the lake! You can also go fishing off the docks around the lake.
4. Swimming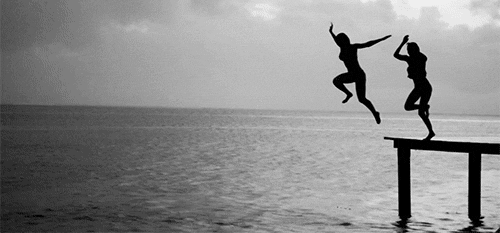 The Bob Welch Aquatic Center, the beaches (La Cane Beach, Latsch Beach) and the hidden rope swing are some of the many spots available to swim at. Hang by the pool or the beach and get your tan on or go exploring to find the rope swing. Wherever you choose to go will surely be fun-filled.
5. Hiking
Winona is known for its hiking and walking trails. Sugar Loaf, Jon Latsch State Park and Garvin Heights are only a few of the multiple free trails in Winona. Be in nature and get a workout while you enjoy it.
It's hard to get some volunteering in during the school year, so why not get that in during the summer to make that resume look fantastic! Besides, helping others will make you feel good. The Winona Area Humane Society is always looking for volunteers and you would get to hang out with some great cats and dogs. There is also an option to volunteer outdoors with Winona Park and Rec. Along with that, there are various other places in town that are searching for volunteers.
Downtown Winona is a pretty awesome place. There are tons of little shops and cute cafes to shop at and have fun in. The shops range from country décor to a knitter's dream store — you can find everything you are looking for and even find some treasures in downtown Winona. If you don't feel like possibly getting lost, there are walking tours available where you can learn all about downtown.
Have a sweet tooth? Bloedow's has plenty of doughnuts and cookies to satisfy your cravings. In addition to that, they sell bread and other doughy goods. They were even voted best doughnuts in the state! Make sure to get there early though; they go fast and only sell what they make. You will not be disappointed!
9. $5 Movie Night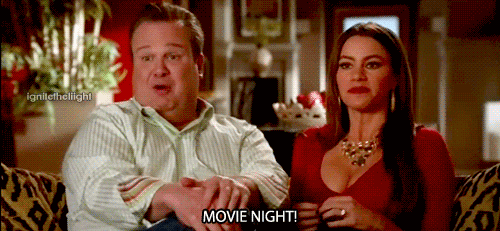 Every Tuesday, the Winona 7 Movie Theatre has $5 movies all day! They also have a deal on popcorn: buy any size drink and get free small popcorn. It's a college student's dream! If you only get the ticket and a small drink, your total will be around $8. Who wouldn't take advantage of that deal!
The Minnesota Marine Art Museum, Country History Center, Watkins Heritage Museum, Polish Museum, Elmers Auto and Toy, and the Pickwick Mill are all great and local or close by places to go to and have fun at. If you are able to drive, why not unleash your inner child at Lark Toys! Ride a carousel, eat some candy and buy some toys! As a bonus, you might actually learn something while at these places too. Gotta keep that mind sharp!
11. Winona State Sponsored Events

Winona State has some great events that take place all the time. Take a tree tour and learn all about the trees on campus. The Cal Fremling Boat also has riding tours up and down the Mississippi. It's a great opportunity to get on the river and learn about the ecosystem you live with.
As you can see, there's a lot to do in Winona over the summer. You can always find something to do to have fun in your downtime. Adventure is out there!
-Updated by Erin Kloepping (8/1/18)