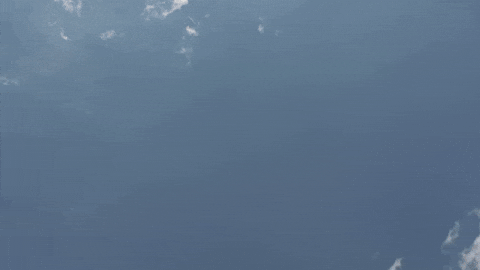 Graduation is coming fast, and if you're anything like me, you've likely woken up in a cold sweat at 2 a.m. having visions of poorly formatted résumés and a mental to-do list as tall as Mount Everest. But stay calm—here is everything you need to remember, all in one place.
1. Check your DARS report
Make sure your stats are green (which mean fulfilled) and you're all set for graduation by logging on to eServices.
2. Polish your résumé
Make sure your résumé is top-notch for future employers to see. The Writing Center offers free individualized instruction from certified student tutors. Make an appointment or simply walk in the third level of Minne Hall.
3. Apply for graduation
Don't forget to
apply for graduation
! Keep in mind that Winona State needs six to eight weeks to process your application, so plan ahead.
4. Order your cap and gown
5. Write a good cover letter
6. Get organized with your loans
7. Line up letters of recommendation
Future employers undoubtedly want to see letters of recommendation and a list of references. Email your boss or professors who you believe you established a strong relationship with. You especially want someone who knows you well to describe your work ethic on paper. Better yet, go to their offices and chat with them in person to get the best written recommendations you can.
8. Check your credit score
If you plan on opening a credit or buying a car, a house or any large purchase after graduation, make sure your credit is where it should be to do so. Your bank might have programs that can send you a free credit report or you can always get a free credit report once a year.
9. Clean up your social media accounts
If there's anything, and I mean anything, on your Facebook, Twitter, Instagram or any other social media accounts that you wouldn't want to print out and show a future employer, take it off your profile ASAP.
10. Put together an interview outfit
Make sure your closet is stocked with at least one or two outfits that'd be appropriate for an interview. Check out the Warrior Professional Pinterest board for interview outfit tips for both guys and gals.
11. Thank your parents, guardians and supporters
Last, but most definitely not least, thank those who helped you through your college career. Whether it was financially, emotionally or academically, we've all surely needed help these last few years. Make sure you thank your parents, guardians, friends and other supporters for their encouragement.
Take a deep breath before you get too overwhelmed because know that all of this means you succeeded in college. Your hard work is now all coming together, and the stress of the list above will be worth it when you finally walk across that stage. You're graduating!
– Updated by Grace Wagner (02/15/2023)